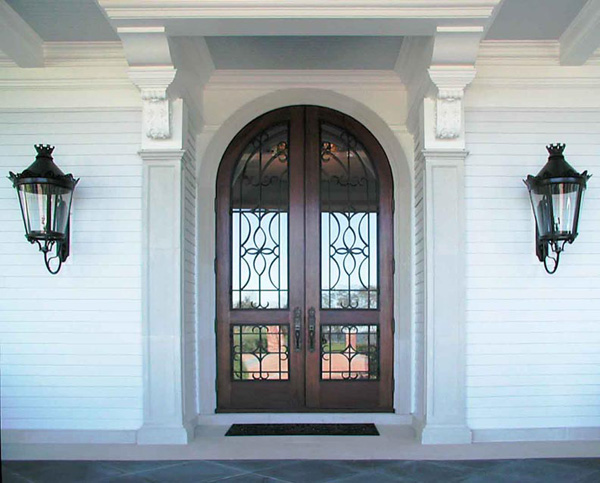 Your windows and doors have the potential to add an unexpected level of character and quality to your home. At Warren's Wood Works, we believe the details matter. Your windows and doors should match your aesthetic, but more importantly, they should keep your home safe and secure.
Did you know that where you live influences the type of windows or doors most suitable for your home? It's important to select materials that will sustain the local weather conditions and look good over time. Don't worry. You don't have to make this decision alone.
Whether you prefer old world charm or modern elegance, our knowledgeable design team can help you choose the best products for your vision.
Quality Materials, Thoughtful Design
As with any home design feature, there are a variety of window and door options. We pride ourselves on working with vendors who value quality materials and thoughtful design while meeting rigorous security and energy efficiency standards.
Warren's Wood Works is committed to making your house your home. We strive to give each customer individual service, professional insight, and reliable results. From simple to extravagant, from standard to innovative, we've got window and door designs to fit your home.
See more about our door options here.
See more about our window options here.
Contact us today!View Windows & Doors Portfolio
---
What to Expect
Step One: Get the Dimensions
If you're building a new home, we simply need your blueprints. Our design team will make a comprehensive material list based on your plans. We will create a custom quote based on your project, location, and the number of windows and doors you need. Or, if you are doing a remodeling project, we can visit your site to help you determine the best door and window solutions for your specific space.
Step Two: Coordinate with Your Architect and Contractor
Our designers will work one on one with your architect and contractor to streamline the process. We will communicate with them about the necessary rough openings. Our goal is to turn your vision into reality.
Step Three: Review, Update, Order
Once the dimensions and styles have been finalized, we will order all of the doors and windows needed! Based on projected delivery, we will finalize our timeline.
Step Four: Deliver & Install
Our design team will see the project through ordering the products to delivery. We will work with your construction crew to coordinate the installation of all doors and windows.
Step Five: Follow-Up Service
While our team prides itself on quality, there are times when follow-up service may be needed. We have authorized service techs on our staff who can come out and look at any issue. Our service techs provide prompt and efficient service. Contact us today!
---
Warren's Wood Works we believe in putting our best foot forward, the first time. While we pride ourselves on offering high-quality windows and doors, we offer solutions for every budget. From modest budgets to extravagant design tastes, we have windows and doors to fit every home.
Visit our showroom in Easton, Maryland today to take a closer look at your options.
Need ideas for your window and door designs? Browse our portfolio of window and door projects!
Set up a free design consultation! Contact us today!